HEARD THE SCARE STORIES ABOUT GDPR AND NOT SURE WHAT YOU NEED TO DO? 
The General Data Protection Regulation (GDPR) affects most small businesses – including sole traders and freelancers. The legislation about the personal data businesses are allowed to keep, how they get the information and how it's stored changed and the fines for breaches of the law increased significantly.
The potential fines are increasing up to £17million if you aren't collecting or storing personal information correctly.
Does GDPR apply to your small business?
Almost definitely.
Are you collecting information about individuals such as email address, postal address, name, IP address?
Do you have a marketing mailing list?
Do you send out e-newsletters?
Do you have any kind of spreadsheet, database or software that holds personal details of people living in the UK or EU?
If so, you need to be aware of your obligations under GDPR. You can't ignore this legislation, and a breach could prove expensive both in monetary terms but also your reputation could suffer.
I'm Lesley Cooley, a BCS qualified Data Protection Officer with over 15 years data protection experience. I've created a simple guide for small businesses that takes you through the legal minefield of GDPR and tells you simply what YOU need to do.
I guide you through the business basics;
How and where the law applies to your business.
What changes you must make NOW.
When you are a 'data controller' or a 'data processor' – and what the difference is.
How to make sure that your email marketing sticks to the rules.
How long you can safely store information.
GDPR and Small Businesses
When I was asked to create this guidance, I reealised that most of the information about GDPR was over-complicated and confusing. Small business owners like you and I are busy enough without trying to detangle complicated legal terms and interpret regulations to see what should fit our organisation. We need simple, accurate and easy to use information.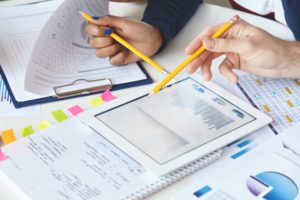 So – I've stripped out all of the unnecessary jargon and made this training easy to understand and implement. I know you don't have the time to wade through pages of legal speak so I've decoded the law for you and made it easy to find the parts that apply to your small business.
I've created a complete guide that doesn't just quote the law, it explains what YOU have to do. I explain in simple terms how to implement GDPR into your small business, what you MUST do now and what will place you in the spotlight and in line for a fine.
WHAT YOU GET
The training is presented in bite-size chunks and I've created a set of documents you can take away and use in your business NOW. This has been specifically designed for soloprenuers and includes:
OVER 30 'How to' videos.
Clearly presented information about GDPR targeted to YOUR small business.
Sample documents you can take away and use straight away.
Customisable downloads that can be adapted to your own small business.
Weekly Q&A Classes.
A FREE Facebook Group.
We all know that legislation can change; I'll also keep a close eye on any updates and news and keep adding useful information.
WHAT DOES IT COST?
Sign up for Small Business GDPR Implementation NOW and receive all of this essential content for £199.
Buy now and make sure that YOU don't get caught out by the data protection rules!